Say No To Captive Dolphin Facility In Maui!!

- September 2, 2000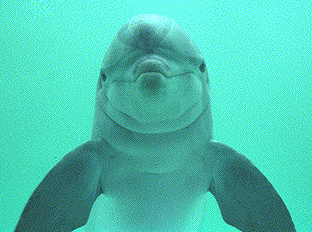 ALERT! A meeting will be Monday, September 11th, for the Planning Commission to take comments on a proposal to build a captive dolphin facility on Maui. This meeting will take place 6:30 p.m. at the Kihei Community Center, on Lipoa St. Everyone strongly is encouraged to attend and to express their views about it.

Keeping 4 dolphins in captivity is not the direction that Maui should be headed. Instead, it is better to build a 'virtual dolphin' program, that would provide education on marine mammals--without any need to keep them in captivity (as well as the future dolphins that will have to be brought in to stock this facility). For more, see, i.e., PACIFIC WHALE FOUNDATION.

ACTION ALERT!
Preserve Maui as a place where dolphins and whales are NOT kept in captivity! Say "NO" to captive dolphins at a proposed "Maui Nui" high-tech tourist-retail mall in Kihei, Maui. Maui is world famous for its ocean, and as a home to wild whales and dolphins. It is a place where marine mammals are respected and honored, where whales and dolphins are not kept in captivity.

However, this proposed tourist-retail mall could unfortunately change all of that...unless we act.

Print out and circulate the following Petition: Copy and Paste Petition from Below this line into a word processing document, and print it out.

---
* KEEP MAUI A PLACE WHERE ALL DOLPHINS CAN BE FREE! *
A Petition to Preserve Maui as a Place Where Dolphins Are Not Kept in Captivity

A proposal has been made to build a dolphinarium on Maui, within a new Maui Nui high-tech tourist-retail mall where four live dolphins would be kept in concrete pens. We the undersigned wish to protect all whales and dolphins from captivity. We ask officials to do whatever it takes to maintain Maui County as a place free of captive marine mammals, and protect the integrity of offshore populations by prohibiting importation of marine mammals from other states, countries, etc. We support keeping Maui, as Maui -- a place where all dolphins can remain free!

NAME -- ADDRESS -- STATE -- ZIP CODE -- SIGNATURE
1)
2)
3)
4)
5)
6)
7)
8)
9)
10)

Copy and Paste Petition from Above this line into a word processing document, and print it out. Send your signed petitions to:
Pacific Whale Foundation
101 North Kihei Road
Kihei,  Hawaii  96753.
Phone 808-879-8860
Fax 808-879-2615

Plans for this Maui Nui high-tech tourist-retail mall that would be built in Kihei, Maui, include dolphin tanks that will hold captive Atlantic bottlenose dolphins for purposes of scientific research. However the plans appear to also include a possible ticket booth, and gift shop, giving reason to believe this dolphinarium's real purpose for the developers who propose it as a centerpiece of their project, may be to attract a higher amount of traffic to what is a major new retail shopping center.

Capturing wild dolphins, or holding dolphins in captivity for any purpose is unacceptable. Please speak out today, to keep Maui as a place where all dolphins and whales can live free in the wild.

CONSIDER THESE FACTS:
Captive dolphins are very poor examples of dolphins in the wild. Jacques Cousteau believed that captive dolphins are conditioned and deformed and bear little resemblance to dolphins living in freedom in the sea. Researchers have pointed out that attempting to understand wild dolphins by studying captive animals, can be compared to attempting to understand humans by examining the psychology of prisoners.

This is a project of a developer, not a philanthropic foundation. The developer of the Maui Nui high-tech tourist-retail mall is the Harry and Jeanette Weinberg Foundation, Inc. However, this is NOT the community service arm of the Weinberg Foundation, which has gifted the community in the past. Rather, it's the lesser-known, for-profit, development arm of Weinberg Foundation. Is this profit-oriented arm, building a dolphinarium, merely as a way to increase  visitor numbers to a retail shopping center? If so, it is inhumane to increase retail shop traffic on the backs of live dolphins.

AN OUTDATED, UNETHICAL IDEA
At the West Edmonton Mall in Canada, the the recent death of one of its four dolphins is reported to have led the managers to begin phasing out a dolphinarium there. Managers have stated that keeping captive dolphins has become "politically incorrect." Travis Reynolds, center spokesman, said "Times were very different back then [when the dolphinarium was built in the 1980s]. Here we are in the new millennium and we're not about to endorse capturing an infant dolphin and bringing it into our facility."

The United Kingdom has closed down all of its dolphinarium as of 1993. Queensland State in Australia has banned captures of wild cetaceans. Chile has prohibited import of bottlenose dolphins for captive display and forbids the capture of dolphins in Chilean waters. Hungary, Turkey, Israel, India and Argentina have all closed dolphinariums and/or denied further imports of dolphins into their countries. Why should Maui build a dolphinarium, and damage its international reputation?

THERE ARE BETTER ALTERNATIVES!
Rather than keeping living dolphins in captivity, the Weinberg Foundation could instead build a virtual-dolphin exhibit at the high-tech Maui Nui tourist-retail mall that teaches about dolphins. To do so, would add to the educational benefits, and remove much opposition to their project. To do otherwise, and build this new dolphinarium, ensures a supply of live dolphins must be captured and removed from their families far into the future just to fill the needs of a proposed dolphin facility.

"Bringing" marine education to Maui? Not true! The Maui Nui high-tech tourist-retail mall's dolphin lagoons are being presented as part of bringing "marine education" to Maui. Yet our island already is beneficiary of numerous high-quality marine education programs. Among those, are marine education programs offered by the Pacific Whale Foundation, Maui Ocean Center and the Hawaiian Islands Humpback Whale National Marine Sanctuary.  These current programs do an outstanding job of educating visitors and residents, adults and schoolchildren, about whales and dolphins, without the need to hold marine mammals captive. A captive dolphin program is NOT needed to educate our citizens.

We already HAVE the best whale and dolphin habitats in the world - it is the Hawaiian Islands Humpback Whale National Marine Sanctuary -- which is a habitat without walls. To encounter dolphins and whales in the wild is a far more moving and inspiring experience, than to watch captive animals that may be coerced to respond to commands of humans for food and social attention.

THERE'S NO FUTURE IN THIS PLAN
If this facility is built, what will happen when one or more of these dolphins dies? Will Maui be left with empty dolphin holding tanks that won't be filled? Or will the owners of the Maui Nui center turn to capturing more replacement dolphins? Bottlenose dolphins in the wild will form strong social bonds. Males often form alliances with other males that can last throughout their lives. The mother and calf bonds can last for three to six years. To take dolphins from the wild for the purposes of captivity, destroys these bonds and is damaging to the genetic pool of wild dolphins.

PLEASE ACT NOW!
Speak out against a dolphinarium on Maui. Please write, call, fax, or e-mail (the addresses are below) to the Weinberg Foundation, the Maui County Mayor, Maui County Council, Maui Department of Planning--to protest construction of captive dolphin pools at this Maui Nui high-tech tourist-retail mall plaza! And please cc your message toPACIFIC WHALE FOUNDATION so that we can also print out your comments and be sure that a hard copy of your comments is considered in all forums. Write to:

The Harry and Jeanette Weinberg Foundation, Inc.
  7 Park Center Court
Owings Mills, MD  21117
also at:

Harry and Jeanette Weinberg Foundation
  3660 Waialae Ave., Suite 400
Honolulu, HI  96813


Your comments are also especially needed before the Maui County Planning Commission hearing.

Maui County Mayor, Honorable James "KIMO" Apana
200 South High Street
Wailuku, HI 96793
phone (808) 270-7855
fax: (808) 270-7855

Maui Department of Planning
Address: 200 South High Street
Wailuku, HI 96793
phone (808) 270-7735
fax (808) 270-7634


Comparisons:
In the Wild (W - )
In Captivity  (C - )
W - Dolphin can live up to 55 years
C - 53% die within the first 3 months
W - Orcas live up to 90 years
C - Average life span = 5.2 years
W - Eat live fish
C - Fed dead fish
W - Live in complex social structures, staying with family their entire lives.
C - Often isolated in barren tanks, many suffer from stress. Some commit suicide!
W - Swim up to 50 miles per day, and dive to depths of 100 to 1000 feet
C - 8 foot dolphins can legally be confined in 24 x 24 foot tanks, only 6 feet deep.
W - Live in the ocean's salt water
C - Live in chlorinated, treated water
W - Use sonar to "see" and to interact
C - Unable to use sonar because of sound bouncing off tank walls. They live in a virtual "hall of mirrors."
W - Can reproduce every 2 - 3 years starting at age 10-12.
C - At least 1/3 of all captive births die.
W - Average number of offspring is about 6 - 7
C - Captive breeding is very poor. Average offspring is less than 1 W - Live free.
C - Captive dolphins perform unnatural "circus" tricks, beg for food, give rides to be fed.


A study in 1985 revealed that of 32 killer whales examined after dying in aquariums around the world, half had died of bacterial infections, and one quarter of pneumonia. 53% of those dolphins who survive the violent capture die within 90 days.


The average life span of a dolphin in the wild is 45 years; yet half of all captured dolphins die within their first two years of captivity. The survivors last an average of only 5 years in captivity. Every seven years, half of all dolphins in captivity die from capture shock, pneumonia, intestinal disease, ulcers, chlorine poisoning, and other stress-related  illnesses. To the captive dolphin industry, these facts are accepted as routine operating expenses. In many tanks the water is full of chemicals as well as bacteria, causing many health problems in dolphins including blindness.


When a baby dolphin is born in captivity, the news is usually kept secret until the calf shows signs of survival. Although marine mammals do breed in captivity, the birth rate is not nearly as successful as the one in the wild, with high infant mortality rates.


Wild dolphins can swim 40 to 100 miles per day - in pools they go around in circles. Many marine parks subject their mammals to hunger so they will perform for their food. Jumping through hoops, tailwalking and playing ball are trained behaviors that do not occur in the wild.


Dolphins are predators of fish and spend up to half of their time in the wild hunting for food. Supplying dead fish results in less exercise and lack of mental stimulation, thus causing boredom.


When trapped together, males often become agitated and domineering. This creates pecking orders (unknown in the wild) and unprovoked attacks on each other and the trainers. In the ocean, although fights are not unknown, the wild dolphins have a chance to escape. Confined animals who abuse themselves (banging their heads against the walls) are creating stimuli which their environment cannot supply. Dolphins in  captivity tend to develop stereotypical behaviors (swimming in repetitive circle pattern, with eyes closed and in silence) because of boredom and confinement .This is equivalent to the swaying and pacing of primates, lions, tigers and bears confined in cages.


THEY WOULD HAVE YOU BELIEVE....
Dolphinariums in general, claim that their mission is to protect dolphins in the wild through research and public education. Those are nice words but facts speak louder. If dolphins are so happy in captivity, why do they die so fast? Why the secrecy about their mortality rates? There would be fewer spectators if people knew how many animals were "dying" to amuse them. Perhaps if the death records were displayed at the entrance, no one would buy a ticket.


Education?
Most dolphinariums have made little or no contribution to education about dolphins. Jacques Cousteau believed that captive dolphins are conditioned and deformed and bear little resemblance to dolphins living in freedom in the sea. It's like studying human psychology only in prisons, which leads, obviously, to misinterpretations and absurd generalizations. As people learn more about the wild cetaceans, they pity more the captive ones. As TV, computers, and virtual reality become greater educational tools, the justification for keeping captives on display disappears.


Research?
We blindfold dolphins to study the efficiency of their echolocation system. We put probes in their larynxes and nostrils to examine their sound production. We train them to push buttons and levers, to choose between materials and colors, we teach them to speak. We clamp them down, drill holes into them, and dissect them. Why? They do not exist as subjects for agonizing experiments by man. Dolphins suffer no less than humans. The only way scientists should study dolphins is to swim with them in the wild. No argument can rationalize the forced confinement of these highly intelligent creatures. Dolphins are innocent sufferers in a hell of our making.


The Good News is...
Fortunately for the dolphins, more and more people are becoming concerned about dolphin suffering, and uncomfortable at sea circuses. Citizens are now speaking out loudly that dolphins and whales belong in the ocean. This is the only hope. Imagine this: A theme park has a dolphin show and nobody goes. The owners will soon close down. There would be no dolphin shows if no one paid to watch them.


Dolphins have evolved over tens of million years to be successful in their wild habitat!

---