"An individual animal doesn't care if it's species is facing extinction - it cares if it is feeling pain".


This is my second "Gray Whale Tragedy". My first one was made the day YABIS was killed. That was my way of venting my anger..sorrow..and frustration. I vented my anger as the fire raged in side me and the tears flowed. Nothing in my life can compare to the sorrow I felt that day..

For me..it doesn't matter where I begin with this..I always return to the same place. The killing of YABIS and the taking of more whales is morally and spiritually wrong. In this day and time there is no justification to kill ANY whales. One is to many ! I heard YABIS'S cries of pain that day.. as the men in the boat that took her life.. cheered.

I've been to Neah Bay .. I've met all the wonderful and dedicated folks that work day after day to try and stop the killing of another gray whale. My time with them will always be remembered. I will continue to fight for them for as long as it takes. Every spring and fall you can guarantee these wonderful folks will be there to protect the whales! There will be many of us that will be with them in spirit! Please help support these wonderful groups! They are our voices! Their links are below.



In a return to their cultural whaling, a time of a generations past, the Makah whalers will once again return to the waters of Neah Bay to take another whale. This time around five gray whales could lose their lives. They will once again bloody the waters off the Washington coast in attempt to return to their noble.. but ancient tradition of whaling.

The Makah whalers have set the scene for the slaughter of whales world-wide. This is a tangled web that they weave, a web of deceit, power and money. A web of ruthless and brutal slaughter of these innocent creatures. May 17, 1999 will be played all over again. A day that we have not forgotten. A day we will never forget. The door has been opened..now enter the players..

Our nation has joined the other whaling nations as we move into the next millennium. We can no longer oppose other countries for whaling. Whales all over the world are now in danger. In the eyes of the world the United States is now a whaling nation.


No Makah have hunted a whale in 70 years. No living Makah can pass on the culture.

They have opened the door for cultural whaling all over the world.

With the Makah intentions to land four whales per year means that they can strike and mortally wound as many whales as it takes to have one successful kill.

For years the gray whales were hunted and on the verge of extinction. Now the grays are making a comeback in numbers..we open the sea for their slaughter.

The Makah CANNOT LEGALLY HUNT WHALES. The whaling clause in the 1855 treaty is superceded by the International Convention for the Regulation of whaling.

The Makah have not proven that they have a "subsistence need" for whale meat.

They DO NOT have an "unbroken tradition" of whaling

There is no such thing as a "cultural whaling need".

The United States Government is subsidizing the hunts with thousand of our tax paying dollars.




With the prospect of millions upon millions of dollars being dangled before them..the Makah find this is a propsal they cannot turn down. We find that as early as April 3, 1995, the Makah plans were in the infancy stages. A very lucrative market..the black market trade in whale meat to Korea, Taiwan and Japan.
"How about a Marine Mammal Processing Plant"? Not only for their use.. but for all the other Native American tribes that want to resume their whaling rights. One single gray whale is worth up to a million dollars on the black market. The Makah have claimed that they have no intention of selling the whale meat on the black market.

The Makah scheme was met with shock and outrage of the Makah's deceitful plans. On May 5, 1995, Tribal Coucil Chairman Hubert Makishtum wrote his formal proposal to the NOAA.."We have a right to harvest not only for ceremonial and subsistence purposes but also for commerical purposes".


To me it is no longer acceptable to talk of SAVING THE WHALES! I've had enough! Why return to generations past? Back to the days of the merciless slaughter of whales? The world is slowly turning backwards.


Long gone are the days when the great whales of the sea to live in peace and harmony with their universe. All whales will be preyed upon. They will have no mercy..these men. Losing their lives to nothing but pure and simple greed. Losing their lives to cowardly men.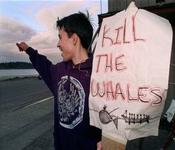 Why? I've have wondered so often what kind of men these are..these whalers. Where is their compassion? But my biggest question of all is..Where is their heart, for I believe if they had a heart..they could by no means committ this crime. For me these questions still go unanswered.

There is no such thing as a painless death, rather a death that no being should have to endure. There is clear proof that modern weapon strikes fail to instantaneously kill or render insensible. Many potentially prolonged periods of suffering are only curtailed by the use of a secondary killing method. Additionally, there is sufficant evidence to conclude that an apparently "dead" whale to our eyes, is in fact a live and fully sensible whale.
I thought the world had moved beyond the slaughter of the innocent and their conceptions of the whales of the sea. Long gone were the whaling ships, a generation past. I will never accept this way! My small voice is just one.. filled in an ocean of hate, predjudice and racism. Join me -- For The Love Of Whales -- and we will raise our voices for the innocent! Let them know that we will not accept this of generations past!..I'm on a crusade..a lifetime crusade..a lifetime crusade to do what I can to find them peace!


My mind has taken me past all of this craziness..all the senseless slaughter and capture. It has taken me to a place..a place to fight. A place where I can find peace. I want to protect myself from the pain of the realization that this is indeed real..

List of CONTACTS to oppose the Makah Gray Whale Hunt

PEACE TO THE WHALES!
- Pam



"Whale Defenders Award"
Presented To Us On January 6, 2000
From Whales On The Net
Thanks !!


"And you say that the battle is over,
And you say that the war is all done,
Go tell it to those with the wind in their nose,
Who run from the sound of a gun!
And write it on the sides of the great whaling ships,
Or on the ice floes where conscience is tossed.
The ones with the wild in their eyes,
It is they who must die,
And it's we who must measure the loss"!


- John Denver

Midi Playing Is "Peace On Earth"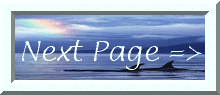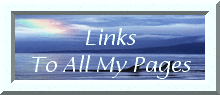 ---