"Though we travel the world over to find the beautiful, we must carry it with us or we find it not".

- Ralph Waldo Emerson

Please give the pics time to load. Click on thumbnail to view larger picture. This was my first experience photographing whales. Between my nervousness and excitement I did manage to get a few!

Photos Copyright - 1999
Pam's -- For The Love Of Whales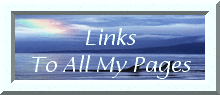 "Whale Defenders Award"
Presented To Us On January 5, 2000
From: Whales On The Net
Thanks !!