Marineland claim to provide a safe and healthy environment for the dolphins and whales, yet the death toll keeps growing. Inquiries by Zoocheck suggest that more than 50% of the killer whales kept at Marineland are now dead.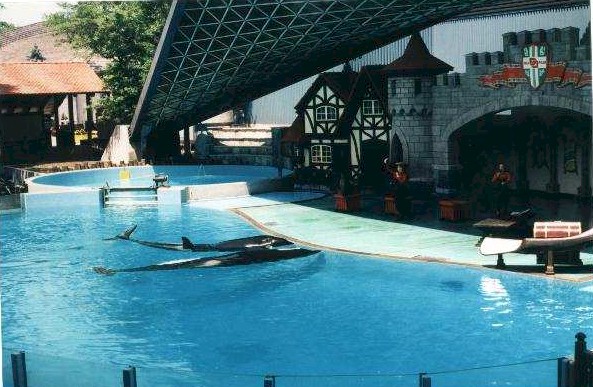 Marineland, Niagara Falls is one of the largest tourist attractions in our region. For the last several years it has been a major concern of mine.. for the animals at Marineland is keeping the media involved with this issue--hopefully to end in action by or against Marineland in order to help the animals in distress. A few cases of Marineland:


1) JUNIOR--A young male orca believed to have been held in virtual isolation in a warehouse at Marineland, apparently for sale by without a buyer--for years until his death..


2) DUKE--When Dr. Spong saw him this male bottlenose dolphin was swimming endless circles around and around a tank of inadequate size that had paint peeling off surfaces and rust apparent at the pipe joints and bolt heads.Duke's eyes were almost closed. His appearance was ragged and tattered, his demeanor weary.


Dolphin Deaths--Duke and numerous other dolphins kept at Marineland have died. Marineland's record is certainly among the worst of other North American facilities that keep dolphins captive. --Treatment of Orca Mothers and Calves--There have been several births of orca calves at Marineland. The surviving calves are always seperated from their mothers at an early age. This is certain to create severe stress in both mothers and offspring. Generally, in the wild, orca females stay together with their offspring for life...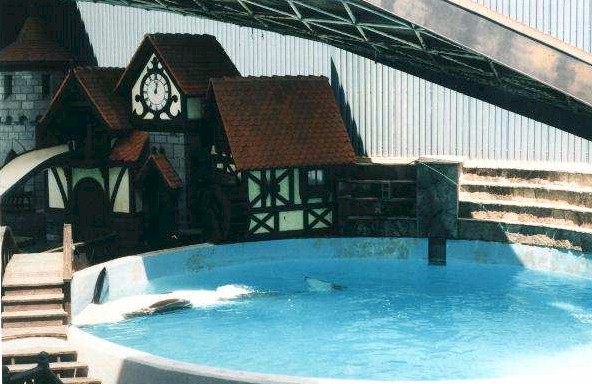 In his conlusion Dr. Spong reports: It is my conviction that the animals in the care of Marineland have suffered for many years. This facility is an embarrassment to the natural wonder and beauty of Niagara, and of Canada! The animals it holds should be relocated to facilities that provide better care of captive animals, or rehabilitated to a life in the wild! We NEED to close
the doors of this $$ SLUMZOO $$ once and for all!..